Faculty
Faculty at WSS are practicing artists with degrees in Fine Arts. They are dedicated to sharing their knowledge and experience and committed to furthering students' pursuit of study in the visual arts. Faculty challenge students, providing no easy formulas, but asking students to bring their greatest efforts to their endeavors. Instructors provide students with an arsenal of skills, while maintaining a sensitivity to each student's individual artistic inclination. Faculty members below include current, recent past, newly added teaching faculty.

Jean Bartoli
Philadelphia College of Art, BFA; Rhode Island School of Design, MFA. Exhibitions: Carrara Biennale, Italy; Museo D'Arte, Moderno, Italy; Borelli Gallery, France; AMA Gal­lery, Marina di Carrara, Italy; Gallerie D'Arte Bongiovanni, Bologna, Italy; Hood Art Museum, Dartmouth College; University of New Hampshire; Chesterwood, Stockbridge, MA; Manchester Institute of Arts and Sciences; Currier Gallery of Art, Manchester, NH.

Jack Boul
Cornish School of Fine Arts, Seattle, WA. Teaching Expe­rience: American University, 1969-1984; Montgomery Col­lege 1966-1975; Washington Studio School, 1984-1993, 2011. Collectors: National Gallery of Art, DC, Metropolitan Museum of Art, NYC, Corcoran Gallery of Art, DC.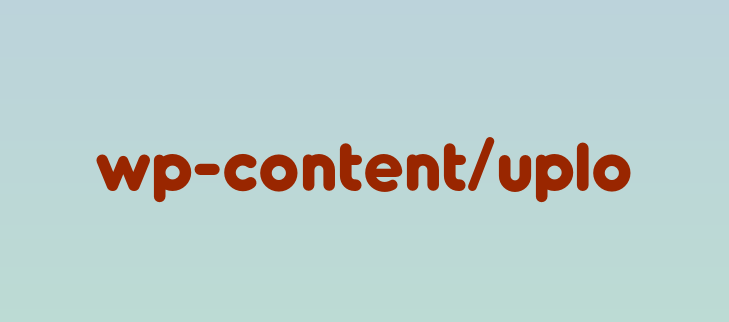 Carlton Fletcher
Rhode Island School of Design, BFA; American Uni­versity, MFA. Exhibitions: Solo: Wolfe Street Gallery, Georgetown Art Gallery, Hull Gallery, Courtyard Gal­lery, Jane Haslem Gallery Washington & Lee University. Group and juried: National Academy of Design, Con­temporary Realist Gallery; Corcoran Collection, Phillips Collection. Read more here.

Mary Freedman
Pennsylvania State University, BA Art History; Cer­tificate of Achievement, Fine Art, Washington Studio School. Exhibitions: International Gallery, Baltimore, MD; Courtyard Gallery, Washington D.C.; Artomatic, 2003,2005,2008,2009; Washington Studio School; City of Takoma Park Center.

Tania Karpowitz
Boston University School of Fine Arts, BFA; Indiana Univer­sity, Bloomington, MFA; Rome, Italy, two year independent study, Madrid, Spain, two year Fulbright grant. Exhibitions: New York, Madrid, Washington, D.C., Boston, Philadelphia, and other cities; permanent collection of the Borowsky Gal­lery in Philadelphia and other private collections. Karpowitz website.

Brian Kelley
Indiana University, MFA Painting, College of William and Mary, BA. Exhibited nationally and lectured at several colleges, including George Washington University, College of William and Mary, George Mason University, Prince George's and Anne Arundel Community Colleges. Recent exhibitions: William and Mary's Andrews Gallery, Muscarelle Museum of Art (VA), Linda Matney Gallery (VA), Charles H. Taylor Arts Center (VA), DCAC Gallery (DC), Porch Projects (DC), Torpedo Factory (VA). Portfolio includes painting, drawing, printmaking, and digital work, which deals with metaphor and perception. Kelley has made paints and inks and is past member of ASTM. Kelley website.
Joren Lindholm
American University, MFA; New York Studio School; Knox College, BA Studio Art with Honors. Exhibitions include DC Arts Center, Figge Art Museum, Studio Gallery, Katzen Art Center. Residencies include Pyramid Atlantic, Julio Valdez Studio, Charles Cecil Studio, Vermont Studio Center. Lindholm website.
Juliana Netschert
Graduate degrees from Wesleyan University and American University, studied painting for 3 semesters at the New York Studio School and completed one year of graduate study in Textiles at Indiana University. Solo exhibitions: The Adkins Arboretum, the University of Maryland/Parents Association Gallery, Catholic University, N.I. H. and Bell Atlantic. Other exhibitions: The Art Institute of Pittsburgh, the Walt Whitman Center in Camden, NJ, Maryland College of Art and Design, Anton Gallery, WPA spring auctions, and the Athenaeum in Alexandria, VA.

Jill Phillips
Washington University in St. Louis, School of Fine Arts, BFA/BA; George Washington University, graduate studies in painting; Certificate of Achievement, Fine Art, Washington Studio School. Exhibitions: Dimock Gallery, Courtyard Gal­lery, Artists' Museum Juried Exhibition of WSS and NYSS Faculty, Washington Studio School, Dumbarton Concert Gal­lery, Artists Inn Residence Gallery.
Katie Pumphrey

Maryland Institute College of Art, BFA, Studio Arts Center International, MICA Honors Program. Exhibitions include Creative Alliance, Gallery at Casewerks, and Amalie Rothschild Gallery in Baltimore. Residencies include Creative Alliance at the Patterson, Vermont Studio Center, and Gallery Four. Representation with Susan Calloway Fine Arts in Georgetown. Katie is also a long distance open water swimmer and most recently successfully completed a solo crossing of the English Channel. Her recent work explores movement, competitive roles, and instincts through large-scale paintings and drawings.
Carol Rubin
University of North Carolina at Chapel Hill, BA, Corcoran School of Art, Washington, DC, Washington Studio School, Certificate of Achievement, Resident artist at Vermont Studio Center. Exhibits at Studio Gallery, Washington, DC and juried shows nationally. Awards received includes work for ArtnDeed. Her work is held in private collections internationally. Rubin works in oil using vivid colors, strong compositions and aggressive brushwork. Rubin website.

Jon-Joseph Russo
Alfred University, Sculpture, BFA; Cornell University, MA Landscape Architecture. Exhibitions: Pope John Paul II Center Museum, DC; Project Space DC Arts Commission; Burlington County College, Sculpture Garden, NJ; Shum­acher Gallery, OH; Spazio Gallery, DC; Walker-Kornbluth Gallery, DC. Private collections. Mexico, NY, Virginia, Korea. Commissions: St. Katherine Drexel, DC; Basilica of the National Shrine, DC.
Milena Spasic
Academy of Art College, San Francisco, CA, MFA; Corcoran College of Art and Design, Washington DC, BFA. Sumatovacka Skola, Belgrade, Serbia. Exhibitions Include: WPA, DCAC, Capitol Hill Arts Workshop, Maryland House of Delegates, Embassy of Yugoslavia, Washington Studio School, Women in Military Service for America Memorial – Arlington National Cemetery. Member of ASTM International D01.57: Subcommittee on Artists' Paints and Related Materials. Special interest in manufacturing of artist's materials, methods of use, evolution in education about artist's materials, materiality in the world of art curators and museums.

Alexander "Sasha" Vasiljev
Conceptual, fine art, award winning, published photographer. Exhibitions: Solo: Watergate Gallery and Frame Design, The Embassy of the Republic of Costa Rica, Linda K. Jordan Gallery, MDH Fine Arts Gallery, Solana Beach City Hall Gallery, Smithsonian National Museum of Natural History, The Embassy of the Bolivarian Republic of Venezuela, Schroeder Romero / Winkleman Gallery Project Space, Washington School of Photography, Washington Studio School.

Martin Wall
Montclair State University, BFA concentration in drawing anVermont Studio Center, full fellowship artist residence.  Nine years teaching art in DC metro area schools, drawing and painting.

Jenny Walton
American University, MFA, Central Washington University, BFA. Works presented internationally in Italy at Pyramide Gallery in Rome. Nationally at Pierre Menard Gallery, Boston, MA; Daneyal Mahmood Gallery and Sloan Fine Art, New York, NY; Katzen Art Museum and Transformer Gallery, Washington, DC; Arlington Art Center, Arlington, VA; and Gallery One, Ellensburg, WA. Residencies include the Chautauqua School of Art at Chautauqua, NY, Pyramid Atlantic Art Center, Silver Spring, MD, and Vermont Studio Center summer 2014. Walton website.

Maya Weber
Yale College, BA; American University, MFA; Washington Studio School; Chau­tauqua School of Art; . Ex­hibitions: Sharon Fine Gallery, Bethesda; MFA Thesis Show, American University; Washington Historical Society; Artists' Museum Juried Exhibition of WSS and NYSS Faculty.

Jo Weiss
American University, BFA, MFA. Exhibitions include The Courtyard Gallery, Garver Gallery, The Katzen Museum, Artists Inn Residence. Residencies include the Vermont Studio Center, the Heliker-LaHotan Residency, and the Borgo Finocchieto. Weiss website.

Diane Wilson
American University, BA, MFA. Instructor: Maryland Col­lege of Art and Design. Exhibitions: Washington Studio School, Hood College, Watkins Gallery; Stoneman Gallery; The University Club, Courtyard Gallery, Montpelier Cultural Arts Center.

Susan Yanero
L'Ecole des Arts Decoratif et du Batiment, Grenoble; Carne­gie Mellon University; American University, MFA. Exhibitions: Art Barn; Georgetown Art Gallery; Courtyard Gallery; Apex Gallery. Yanero 2103 exhibit at American University.